Tianjin Port Explosion: 20 Months On
https://adaptready.com/wp-content/uploads/chinese-cargo-ship.jpg
640
426
adapt ready
https://secure.gravatar.com/avatar/233c811c4260a934276d71248d47d47d?s=96&d=mm&r=g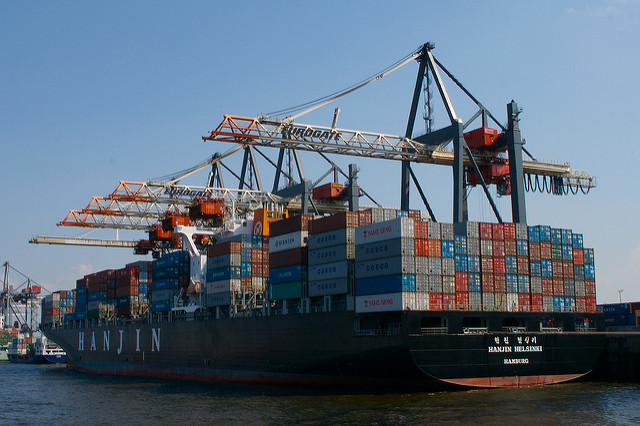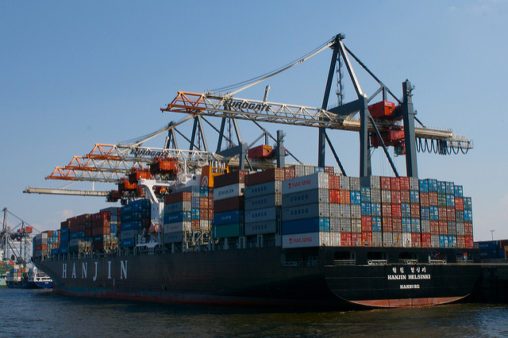 About 20 months after the Tianjin Port explosions that left insurance companies with as high as ~$4bn in claims, the port stays abuzz with cargo activities, with Beijing-based companies expected to invest $23 billion in the city. In 2016, the port saw throughput volumes to the tune of 14.49m teu, a 2.9% year-on-year rise.
"Tianjin port will apply the brakes to coal transportation by trucks from the second half of 2017, to alleviate pollution caused by diesel-powered trucks and coal consumption", the mayor said.
Environmental clean-up is complete, new facilities built to improve local surroundings
The Ministry of Environmental Protection have established an environmental monitoring station to scrutinize the port and surrounding areas 24 hours a day
For four months after the blast, the city had checked more than 2,000 enterprises that dealt with dangerous substances and chemicals
What are insurance companies doing?
Adopting InsurTech
"Insurance Technology" or the topic of technology-driven innovation in insurance is the focus for most insurance companies. Drones, robots, start-ups in this space, are contributing to its growth. Sensors built on 'Internet of Things' are being used on cargo to help companies rapidly understand the situation after catastrophic events (e.g.: the Tianjin explosion)
Applying Changes to Cargo Underwriting
Building newer disaster models and cargo models
Improved understanding of risk accumulations
Pricing for the unknowns
What do experts say?
All Eggs in One Basket
The Tianjin event highlighted how risks can be accumulated in a single location. A massive 285 of the Fortune Global 500 companies had facilities there. Following the event, insurers and reinsurers were exposed to claims from multiple lines of business, involving multiple policies across property, marine, motor vehicle and personal injury.
Data for annual turnover in terminals, average turnaround times and market share of an insurer etc., enables calculation of risk scenarios and to identify accumulations.
Know Thy Neighbor
If the underwriters in case of Tianjin had known about the presence of lethal chemicals in Ruihai International Logistics, they would have priced the risks very differently. It is essential for underwriters to understand and evaluate neighboring risks/risks in proximity.
BI from human error supersedes those from Nat Cats
Mr Damien Pang, Head of Short-Tail Claims at AGCS Asia, notes that increasing BI claims are more from human error or technical failure rather than from Nat CATs. He suggests companies to increase their supply chains' resilience by mapping them, identifying critical suppliers and their locations, get back-up suppliers and increase stocks. "These "redundancies", once considered "cost-blocks", are now instead viewed as investments in reliability and safety" he adds.
Big Data and Analytics
To fully exploit the capabilities of Big Data and Analytics, quality data is needed. Industry experts had commented that effective data communication was lacking throughout the underwriting process for the Tianjin event.
An industry-wide transformation is happening in this area:
Consultancy firms launching newer and better cargo modelling tools.
Containers are being fitted with RFIDs to help identify locations.
Learning lessons from property businesses in Florida where risks come into the market with huge amounts of exposure information.
Big Data and smart analytics will help make marine data more accessible, thereby enabling better assessment of cargo risk accumulations and create greater scope for modelling. They can also be used to build a knowledge profile of an area or specific property, including proximity to Nat CAT risks.
References
http://www3.asiainsurancereview.com/News/View-NewsLetter-Article/id/35863/Type/eDaily/China-Insured-losses-from-Tianjin-Port-blasts-now-estimated-at-US-4-bln
https://www.linkedin.com/pulse/tianjin-explosion-3-marine-insurance-related-markus-spielmann?articleId=8136159571149071310#comments-8136159571149071310&trk=sushi_topic_posts_guest
Why should I care about InsurTech?
http://www.genre.com/knowledge/blog/lessons-from-the-tianjin-explosion-en.html?utm_content=39994145&utm_medium=social&utm_source=linkedin
http://www3.asiainsurancereview.com/Magazine/ReadMagazineArticle?aid=37947
https://www.lloydslist.com/ll/sector/insurance/article522140.ece
Container ship by anaulin is licensed under CC BY-SA 2.0