Our growing team brings together significant experience and expertise in technology applications and climate risk consulting.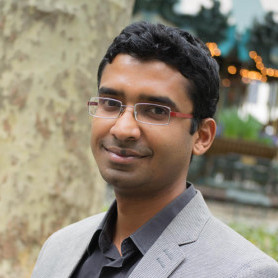 Sandeep Chandur
Co-Founder & CTO

Sandeep leads and manages Adapt Ready's software development. He has worked at the intersection of technology and business for 18+ years.

He has developed distributed systems software for Hewlett-Packard, telecom applications used by millions from Asia to North Africa, and led the development of a cell phone application that's been downloaded 500,000 times.

Sandeep has a B.E. in Electronics Engineering from B.M.S. College of Engineering, Bangalore, India.